/grās/

noun: simple elegance or refinement; (as defined in Christianity) the free and unmerited favor of God
Made with joy
Jewelry designed with a purpose, in hopes that each piece will inspire, encourage & express what matters most, God's unfailing love & GOOD GRACE.
Born By The Beach
Good Grace Design Co. was founded by two best friends who discovered a love for beading during a beach trip. What started out as a fun hobby for the girls quickly turned into a charming bead line for children. We will soon be expanding our line to include beautiful pieces for adults, as well.
Our Collections
More than just accessories. Beautiful reminders of what matters most.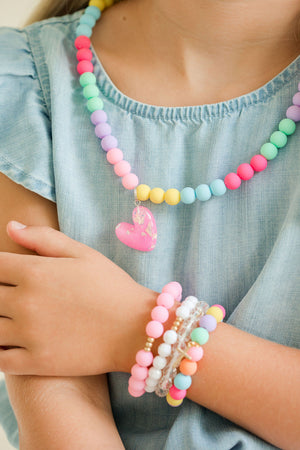 Shop the Grace Girls
Jewelry from our Grace Girls collection is bold and bright - just like the girls who wear it.
Shop the Grace Girls